The topic I'm writing about today is Compassionate usage. With all the articles out there about different states suing because of opiate fatalities. I think this is something we all need to look closely at. I got approval several months ago, but finally got my card in the mail yesterday.
https://www.theatlantic.com/business/archive/2017/06/lawsuit-pharmaceutical-companies-opioids/529020/
Most of you know I used to work for a local police department. I am a law abiding citizen, and haven't been in too much trouble over the years . Not saying I never have, shit happens. But all in all I try to stay within the parameters of the law. I wasn't going to smoke and God forbid have an issue with law enforcement because I'm sick and needed relief.  I've talked about this last flare in great depth. This last one brought me to my knees, the pain wasn't even touched by the opiates the dr. had been pushing. Yes, I say pushing because every time I went they'd give me more scripts for more opiates. The last straw came when the neuro prescribed Tramadol ER. With that particular drug one of the side effects is death. Not only is death among the side effects, but there is also info stating you can die from the first dose. When I read this I was like WTF? Does he think I want to check out? I didn't take the first dose, because yes I was chicken shit and didn't want to die.
I heard from a friend that suffers with severe spinal pain there is a local, holistic dr. that would evaluate and get me signed up for Medical Marijuana. I was desperate, the pain was so bad I got depressed. People that know me know I'm a chipper gal so this was completely out of character. Everyone that knows me, knows I'm deathly afraid of getting addicted to pain meds. Ive seen this downward spiral with loved ones and it wasn't going to be me. No one gets addicted to marijuana so I feel very safe vaping or smoking.
The thing about it is, it's not paid for by insurance. Even though it's proven to benefit us MSer's Ins. doesn't cover the dr or the script. The dr was a 400.00$ get in fee. Like who the hell has an extra $400.00 laying around? I'm not currently working, have a mortgage and other bills to pay. Who stepped in when I told her? My sissy thats who. She sent me the money, so I wouldn't have to charge it or delay any bills to get with the dr. My honey and I aren't broke by any means but just like most, live paycheck to paycheck, and now we're down to one paycheck in the house.  We still do fun things and eat out way too much. My sissy knew I was suffering and looked out for me. So now I just pay for my script and the dr visits which is 90.00 every time I go, which thankfully is no big deal. But what about the other people?  The ones that don't have family to step in and help them? The ones that can't get it because of their state law? That coupled with all of my other dr bills copays etc would be a strain on anyone.
This is gross negligence at both the state and federal  level. To leave sick people suffering is disgusting as well as unconscionable. The dr's prescribe these drugs because they have patients begging for help, they have no legal way to help people but to prescribe these poisons.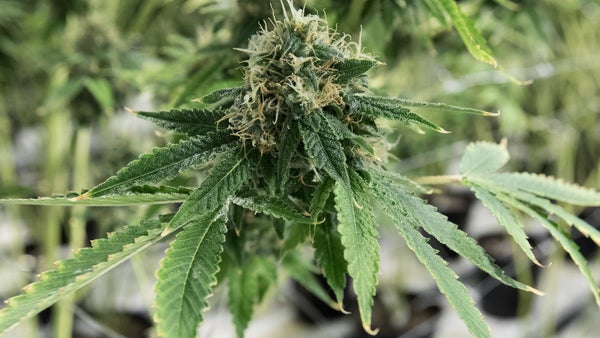 I don't care to smoke every day, but when shit gets real, I'm more than OK with firing up my vape. The one I ordered has a high THC level, so it makes me tired. I only smoke when the pain gets stupid and I am going to bed.
My sweetie wasn't real happy about me sharing this info. But if I'm anything, I'm going to tell the full story and not sugar coat.